Neal Alfano
Apr 15
Coalesse Hosu - A LazyBoy for Geeks?
See on Scoop.it - All things Design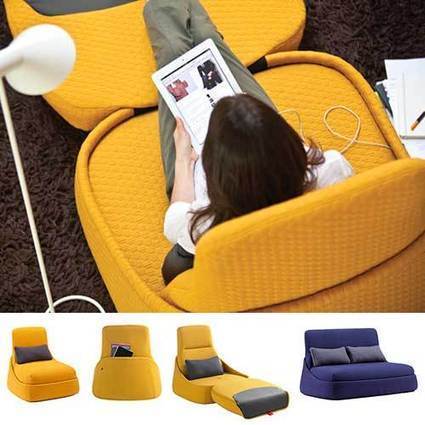 Designed by Patricia Urquiola, the Coalesse Hosu is a chair suited for home or a relaxed work environment. It features a fold out cushion that allows the Hosu to transform from a traditional chair …
See on the-gadgeteer.com
Feb 20
How to be Confident with Colour
See on Scoop.it - All things Design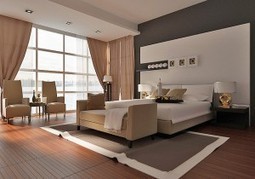 Every interior designer should learn about the importance of colour, and the impact that each colour has on our mood and well-being Choosing the right colours for each room will make the difference between a relaxing and welcoming home and one…
See on makeyourideasart.com
Feb 10
[video]
[video]
[video]
Dec 29
Nov 30
2013: How Content Will Be A Driving Factor In Search Rankings
See on Scoop.it - All things Design

"To say that Search Engine Optimization is a volatile industry would be a gross understatement. The ever-changing landscape of search rewards the most inquisitive, innovative and agile, while it punishes the devious and the stubborn. It seems that now, as 2012 comes to a close, the SEO industry is once again on the brink of a tidal shift that few are pivoting for.
While the aspects of technical SEO, specifically site architecture, will most likely never go away, many of the tactics that used to win at search simply don't work anymore. At the same time, previously weaker or unproven tactics like social media and content marketing continue to grow in effectiveness while influencing SEO tactics.
The result is a new discipline: inbound marketing, which combines SEO, content marketing and social media.
One common thread amongst the three components of inbound marketing is content (which is different than content marketing):
1) Content Marketing: the pursuit of developing and distributing content that solves customer problems and generates leads.
2) SEO: the pursuit of getting your content to appear in the search results.
3) Social Media: a delivery system for your content".
Read more at: http://www.business2community.com/content-marketing/2013-how-content-will-be-a-driving-factor-in-search-rankings-0341868
See on business2community.com
Nov 13
Making a website responsive in 3 easy steps | CatsWhoCode.com
See on Scoop.it - All things Design


.. quite naive to think you're done with only these 3 steps, almost hilarious of the writer!


See on catswhocode.com
Nov 09
[video]
[video]